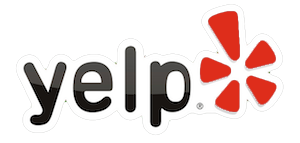 See how Loco's Mobile Bumper Repair & Headlight Restoration Rates
  Loco's reviews on Yelp:   Click here to see all of them
"If you are still looking for a guy to take car of your car's paint – stop right now and give Joe a call. He is just fan-tas-tic. I have a 69 Mustang convertible with original paint, which was very dull. Joe came to my office, looked at the car and said: "No problem, I can fix it." I was skeptical (look at 1st picture) but I gave it a shot as I was not ready to spend thousands of dollars on a new paint job. So I put my little 'stang in Joe's hands and 5 hours later: boom, beyond believe. The car is shiny again and the 47 year old paint looks like new. He actually performed some extra work and added some extra layers of coating just to make the car look even better. I really feel like he fell in love with my car and wanted it to be just perfect. Price was what we agreed upon and I would always go back if I need help with my Mustang or any other of my cars. So again, stop shopping and call Joe."

Falko H.

"Most amazing work done by one guy! He's very easy to talk to and takes good care of anything you need done. Highly recommend anyone to him. He walked me through the whole process of how it was all done and trusted me to give him a hand. I always loved working on my car and I learned so much. If you ever need any car work done he's the right person to come too! 5 star for going above and getting everything that needed to be done. Thanks for your help and continue your great work !! :)"

Ricky D.

"Oh my gosh Joe is such a detail oriented professional. He comes out on time for estimates, texts you ahead to let you know he's arriving, informs you how much it will cost and schedules a work day when he shows up on time for your convenience at your location! Joe plans and does his work with all the right equipment and knowledge. Not only did Joe do a great job of itself, he also explained the process and the limitations ahead of time setting my expectations correctly. He also saved me money over what this same job would have cost by going into a body shop. If you really want to see the mark of a good professional, take a look at how sweet Joe's work trailer is set up…very impressive. Great work man…thanks Joe."

Brent C.

"Joe is the man! Helped fix my truck up and did a beautiful job! He's professional, clean and amazing at what he does. I would recommend Locos for anyone that is looking for the best quality results with the most affordable price around. Thank you again Joe I truly appreciate everything you've done for me!"

Brad G.

"In my view Joe is what I call a "real pro." In any field these are people you do not meet that often. I scraped my front bumper last Sunday (1/10/2016), called Loco's on Monday, Joe gave me the estimate on Wednesday, and the repair was done Friday morning (1/15/2016). It was easy to find Loco's due to the genuine five star reviews, and Joe easily earned my five stars. Every detail was covered including strengthening the bumper attachment on the right side. I also got a brief free seminar on paint matching, the number of chemicals that have to be mixed, and the databases available to the professionals to authenticate the mixing quantities. I don't know what else to say, but it is a real pleasure for me to give a review like this."

Richard C.

"Wow! I was so impressed. He ordered a new bumper cover for me, painted it to match and installed it. His work was meticulous and the end result was as if it was right out of the factory. Joe could teach a lot of businesses about how to do customer service the right way. His honesty, and integrity is as clear as day. He went above and beyond my expectations and even took care of things that were not part of the job…all for a very reasonable price. Plus, you will be hard pressed to find a nicer guy. He is the one to take care of your car if you want it done right!"

David G.

"Joe is the ultimate professional. He has taken care of my bumper and two sets of headlights. When he is finished, everything looks new again. Highly recommend!!!"

Judy T.

"Joe came and fixed the scraped up, damaged bumper on my 2012 Audi A6. He returned calls promptly, was easy to schedule and, most importantly, did a great job at a great price. Highly recommend."

Sammy W.

"Usually, I'm a little hesitant when I see a business with 5 star reviews from people who don't have a lot of reviews. As a medium-level Yelper, I have to say that Joe at Locos is an all-around, great guy. My headlight went out recently, and I received a fix-it ticket from a police officer. I called Locos Headlight Replacement on a holiday (Presidents' Day), and Joe answered.Joe came to my place of business and fixed the problem in five minutes. He also cut the labor costs by 75% because of the simplicity of the change. Clearly, customer service and honesty are more important to Joe than pocketing extraneous money. It's a breath of fresh air to work with someone in the auto industry who isn't in it to swindle or fleece customers.

I highly recommend Joe at Locos Bumper Repair for any automobile needs."

Andrew J.

"Super satisfied. He came in early and worked on my car while I was away at school. He even fixed some extra paint on my bumper for free without asking. The price was half the estimate of what I received from one of the car shops in Goleta. He did an amazing job and I couldn't be happier with his work and the price! HIGHLY RECOMMEND."

Sophia D.

"Wow! I am so glad I trusted these Yelp reviews! I was hesitant at first to go with a mobile repair company, thinking good paint repair needed to be done in a sterile room surrounded by white plastic sheeting…. anyway, I was BLOWN AWAY by Joe's work. Here's why: 1. Prompt response and availability 2. His totally professional and incredibly kind demeanor 3. MY BUMPER LOOKS AMAZING!!! It looks new. He knows what he's doing and has all the professional equipment and materials. Bumper stickers had taken off the paint on 2010 Jetta)…. you'd never know and he fixed a scratch on the other side of it too. In my line of work (and I think this probably applies to everyone) having a master list of people you can call and trust to get the job done right is ESSENTIAL. Joe is essential. Thanks Joe."

L H.

"Fantastic repair/paint job on my 2005 Acura TL front bumper with probably one of the hardest paint colors to match (metallic grey). Looks brand new! Service was fantastic, Joe was very professional and the mobile repair aspect was really nice so you don't have to take your car anywhere and pick it up. Price was also very reasonable. Joe went the extra mile! Highly recommended!"

Josh N.

"I couldn't be more impressed with Joe and his diligent work on my beloved Honda. He made my 16 year old car sparkle and shine again. I highly recommend his services, and what a great guy he is to work with!"

Kristen H.

"Both bumpers on my BMW were trashed. Shops had stated that the front bumper could not be repaired and needed to be replaced. I called Joe at Loco's who came to my office the next day and looked at the car. Not only did Joe say he could fix both bumpers, the price he gave was less than the cost of just painting a single bumper at a bodyshop. We scheduled a time for Joe to come to my home a few days later to perform all of the repairs. The work was beautiful and the bumpers look brand new and straight from a body shop. The color matching was also excellent. The "destroyed" front bumper shows no signs of any distress or damage. While he was at it, he also removed the bumps, scratches and discoloration from my headlights as well. Awesome job, could not be happier with the result and the cost cannot be beat. Above all, dealing with Joe was extremely pleasant."

Jennifer F.

"Joe is simply unbelievable. I got into an accident that looked real bad, fender bent in and bumper completely torn off. The first estimate I got was for $1725. All I wanted was to be safely back on the road at minimal cost. I contacted Joe for a second estimate and met him 15 minutes later. He quoted me $100, bent the fender back to reasonable shape and reattached the bumper with screws. I was back on the road less than an hour after calling Joe. You'd be crazy not to go to this guy. Amazing."

Joseph P.